I became acquainted with Mary Claeys a number of years ago as a student at her Bridled Passion Farm in Cleburne, Texas. As a relatively new adult rider and equestrian, I was quite intimidated and challenged as I started into a horsemanship program with Mary. Even though there are many equine facilities in the Dallas area, I selected Mary's program because of the focus on the basics of horsemanship and basics of dressage.
Because of Mary's strong communication skills, the lessons were valuable and filled with information. Mary has the ability to describe an aid or position with a variety of approaches. She determines the best method to describe the aid or position and then very clearly articulates the instruction with confidence and compassion. I found her ability to be sensitive to me and the other students very valuable in her lessons. Her compassion and approach to instruction built my confidence because I knew Mary was willing and open to questions, concerns, and needs for additional instruction. The openness of Mary's communication style has served me and the other students in building strong horsemanship and riding skills.
I continued for the last four years as Marys student and have entrusted the full care of my five horses to Mary at her Bridled Passion Farm. She has demonstrated a significant professionalism in the business dealing of her equine management and training program. Her attention to detail on the horses schedule for training, medical and shows has earned my highest confidence.
As you can see from my comments, I have a great deal of respect for Mary and her equestrian training skills, barn and stable management kills and professionalism. She has my highest personal recommendation.
Nancy E. Thomas
My first trainer Mary Claeys was a stickler on horse care. I spent 30 minutes preparing properly for the lesson and then taking proper care of the horse after. She was the first trainer who believed I had talent, and she made a German trainer that came to work with adults watch me. I remember him making me ride without stirrups on my pony for nearly 40 minutes! Afterward, he agreed that he would work with me when he came to the U.S. She is the one who pointed out my potential to my parents and had them get me more training and a horse of my own. She got me back on a horse after my first big scary fall and I will always remember that.
Ayden Uhlir
I have had the great pleasure to get to know Mary Claeys as a professional equine trainer and riding instructor for the duration of 8 months.
I acquired a Lusitano stallion in California that immediately upon his arrival to Texas was boarded, trained, and cared for with affection, by Mary Claeys ar her Bridled Passion Farm in Cleburne. I chose Mary for my stallion because of her knowledge and understanding of the baroque horse, classical dressage riding, and stallions. Mary showed to be all that I had expected for my stallion and more.
I can recommend Mary as a skilled and proffessional individual in matters concerning training, handling, and caring for horses of many breeds, foals, mares, stallions, and geldings alike, and of course also riding and instructing in many disciplines.
Katarina Wenger
I have been very fortunate to know Mary Claeys for a number of years. In my experience it is rare to find an equine professional who excels as a horse trainer and as a riding instructor. Mary is that equine professional. She has been working with several of my young horses establishing the basics of dressage as well as preparing my horses for sale. All are progressing well and she has found great forever homes for many of our horses.

Mary works with each horse as a partnership. Helping each horse find reassurance and understanding with all aspects of their training. Always working within each horses skill level, confirmation and instilling trust and a respectful work ethic with a solid foundation. Mary treats every horse as if they were her own.
I highly recommend Mary in working with young horses just starting under saddle, training for show, preparing for breed shows as well as acting as sales agent to find each horses next owner and riding partner.
Valerie Murray, owner of Quest Horse Ranch
Hacienda El Encanto has been working with Mary Claeys for a number of years to produce outstanding P.R.E. Andalusians and Aztecas for both show and pleasure. Mary has been instrumental in the training and showing of my stallion Lechoso D. With great compassion, understanding and skill she showed and won Grand Champion stallion in several Breed shows and Dressage shows. Mary shows great skill and passion working with all horses, and shows incredible patience as an instructor.
Mary has also helped with booking, breeding, care, and sales of many of Hacienda El Encanto's offspring. Preparing many youngsters for breed shows and training under saddle for their new forever homes. Mary also advises and encourages me in many of our farm endevors.
I highly recommend her as a trainer and a consultant in all equestrian management matters.
Juan A. Espinoza, Owner of Hacienda El Encanto and Vice president of PREBA
Mary was my very first equestrian trainer and I knew very little about horses and riding. Through her vast amount of knowledge for both horse and rider, her patience and also her love for the sport I quickly became a competent rider and horseman. I have known Mary since 2008 and she is the only person I trust to leave my horse with if I need to go out of town for extended periods of time. Her Medical knowledge is amazing as well as the care and training she gives to the horses. I can not say enough good things about this woman. She is not only amazing but she has become a great friend for life!
Robert Foley
I met Mary Claeys in 2013 when I was fairly new to Texas and auditing a clinic with Alfredo Hernandez. Mary rode her Grand Prix stallion in the clinic and I was very impressed with her riding. She was very approachable and friendly to me. I had a young, green Lusitano mare at home that I had had in training with another trainer who did not make much progress with her. Mary invited me to bring my mare down to Bridled Passion Farm in Cleburne, Texas. After only a few weeks Mary had my mare going beautifully. Mary is very fair and well respected in the horse community. She spends time to continuously educate herself and pass on her knowledge to her students. She also has a wide background with the Iberian horse. Mary truly has a deep passion for riding, training, teaching, and showing. She is kind and generous with her time. I highly recommend Mary for any of your equine needs
Christina Reeder
Primarily, I show cutting horses. While learning Dressage with Mary, I learned better posture, balance and feel which has made riding all horses easier.

That is not the only great thing I have to say about Mary. She trained four of our AQHA/APHA young horses and maximized their Dressage potential. They are willing, hard-working and very athletic.

Mary exceeded my expectations. She taught my wife and me how to succeed with our own horses. (A rare quality€¦ not every great horse trainer is also a great rider coach!)

In summary: Mary is an excellent horse trainer and rider coach. You and your horse will benefit by riding with her even if Dressage is not your primary discipline. She will also take care of your horses like they are her own. Mary Claeys has earned my trust and respect!
SA Eldridge
My husband John and I have know Mary Claeys for several years. When I first started taking lessons with her, I was impressed with her skill, knowledge and humor. She is a kind and compassionate instructor, trainer and horsewoman. I had the privilege of purchasing my horse Jack from Mary. I have been impressed with her skill to match horse and rider. Also, I have had the opportunity to place my horse in training with Mary.
My horse has advanced and received an excellent foundation under her guidance. Mary is an honest, gifted and professional horsewoman. I highly recommend her as a trainer, instructor and I only trust her with the care of my horse. My horse has thrived at Bridled Passion Farm.
Tracy Lynn Friedmann
It is difficult to find a person that can train and teach classical dressage, but Mary Claeys is that kind of person. She is very well versed in the art, and for the past two years has been passing that knowledge to our horses and to us. Last year, under Mary's excellent guidance, our youngest horse took top honors in first level with the Friesian Heritage Horse Association. This year we have two in training and at 63 years of age I have begun taking lessons with Mary to show in amateur classes...who knows how far we can go! We will readily recommend Mary to anyone interested in anything from foaling to showing at the highest levels.

Stan and Raelynn Stephens
Mary has completely transformed my OTTB! She came to Mary after having been out to pasture for about a year. She was extremely underweight and really needed to be started from the beginning. Mary was patient and gave her the time she needed to gain the necessary weight. She started her out slowly and in less than 5 months has transformed her into a different horse. She now is fit and calm and understands what is being asked of her instead of tossing her head and refusing to listen. She moves off my inside leg beautifully and without speeding up and really seems to understand the aids. She looks magnificent and even has the beginnings of a rounded neck and top line. She carries her head vertically and I am able to "get her on the bit" easily. I couldn't be happier with Mary's training and loving care. I highly recommend her training skills and her personal care of the horses. She is a true animal lover and it shows.

Carolynn Horby
Mary Claeys is a true professional who is dedicated to the health and well being of not only her animals but also others. In just 4 weeks Mary has turned our stubborn Arabian into a well mannered, responsive horse who is enjoyable to ride. The horse looks 100% better thanks to Mary taking the time to analyze and modify the horses diet. My 11 year old daughter and I have learned so much from each lesson, we have gained the confidence and skills that we were lacking. Mary's abilities as a teacher have far surpassed my expectations! Thank you so much Mary, for everything You have gone out of your way to accommodate and help us at every turn, you are an amazing person!
Lauren Hauge
Thank you Mary for your passion, expertise and professionalism to the 
Andalusian breed.  The dedication in maintaining the purity and 
integrity  of the bloodlines by research and breeding methods  enhances 
our horses to produce excellent foals year after year. I always have 
been pleased with the offspring my mares have by your stallions.  It has  
been a pleasure to work with someone who is hardworking  and honest as 
you. I  look forward to the future of our  breed .

Jennifer Fowler
Majia Clasico Ranch
I have known Mary for 5 years. During that time she helped us figure out that our horse had ulcers and what to do to help him. He is now gaining weight and moving better than he ever has before. She looks at the whole picture: the rider, the horse, and the health of both. A great place to take lessons and to train your horse. She is passionate about dressage and is not scared to try new things for the difficult horse. My daughter has been riding with and working for Mary for 3 years as a student. In that time she has gone from Training level to Third Level on anything but an easy ride (Not Mary's fault our horse can be "challenging") Mary has stuck by Us and continues to show the potential that is still there. She rocks!
D'Ann Cobb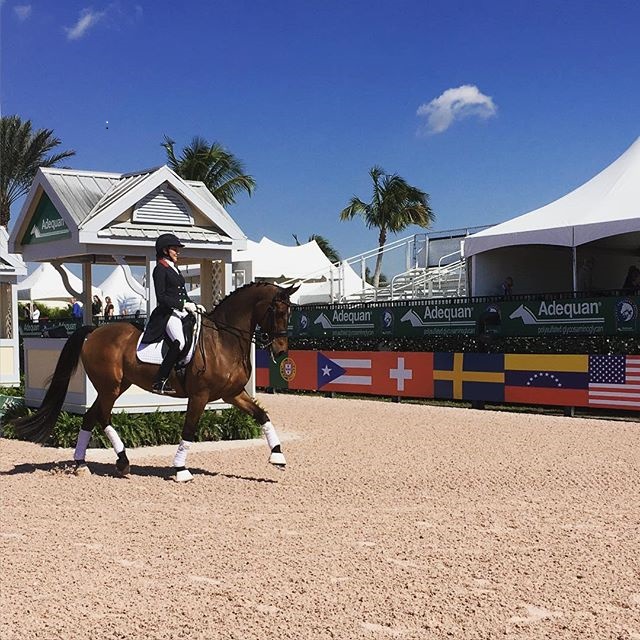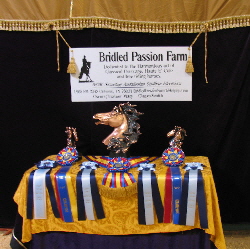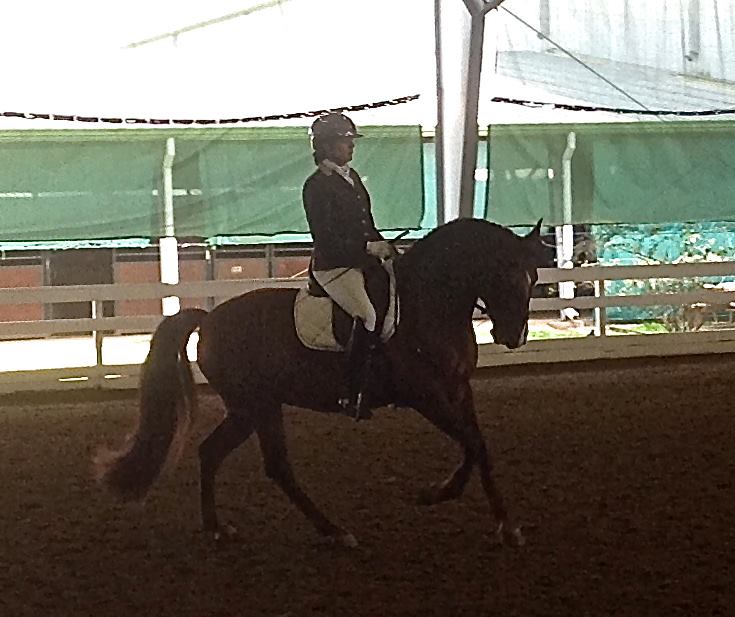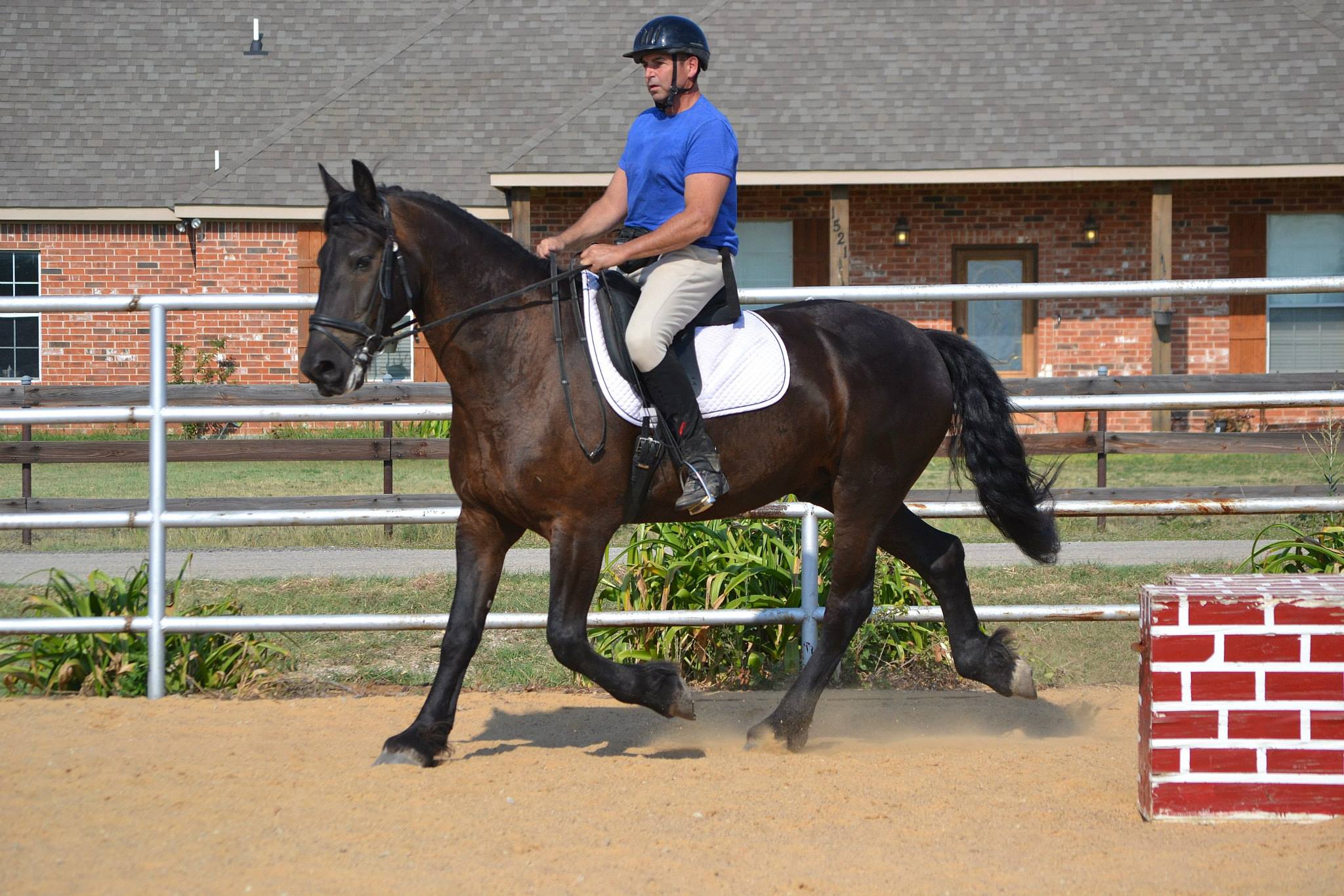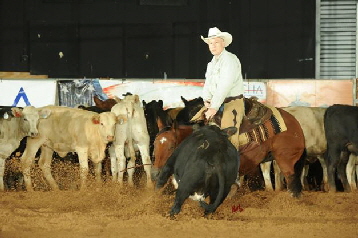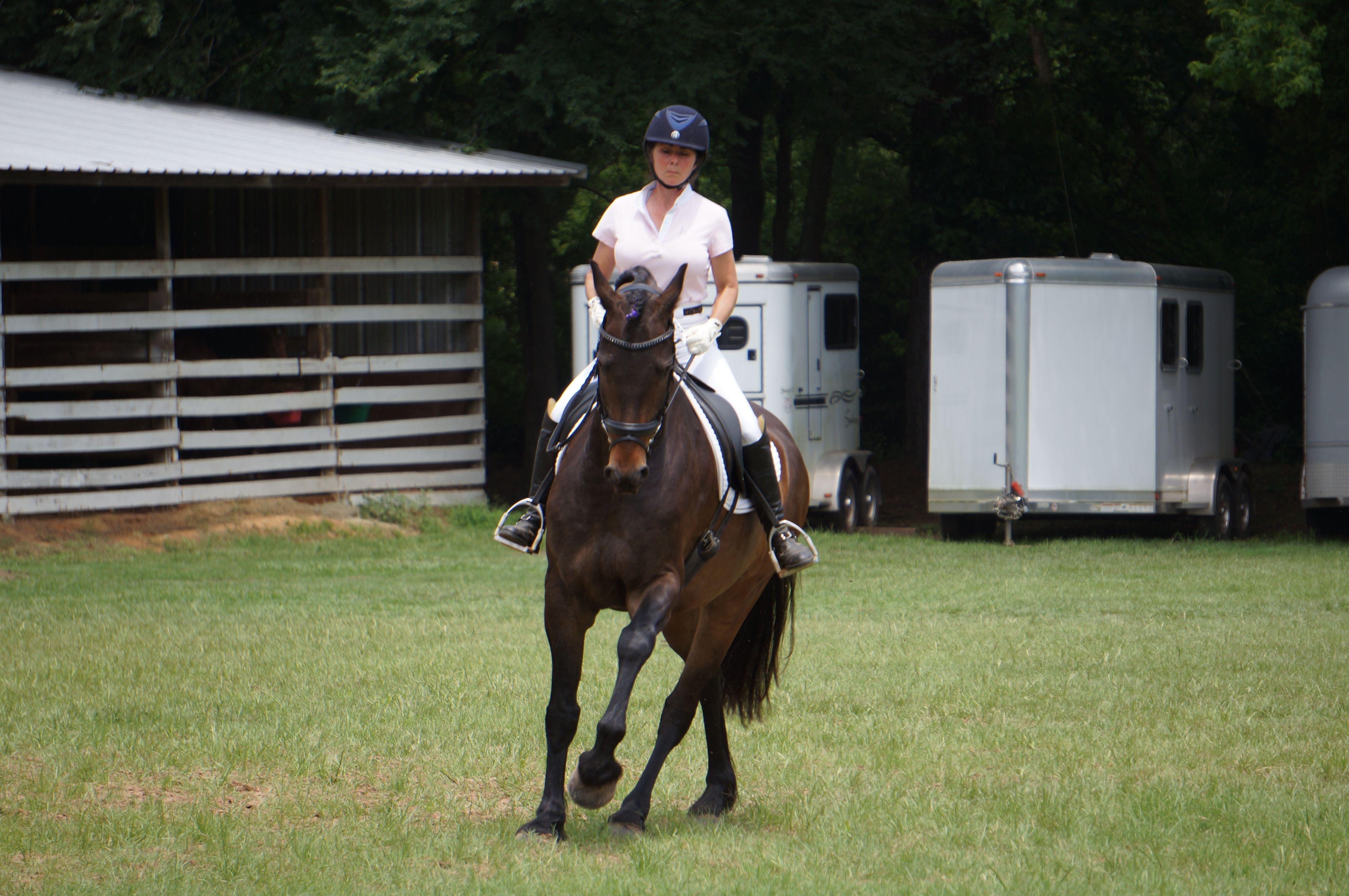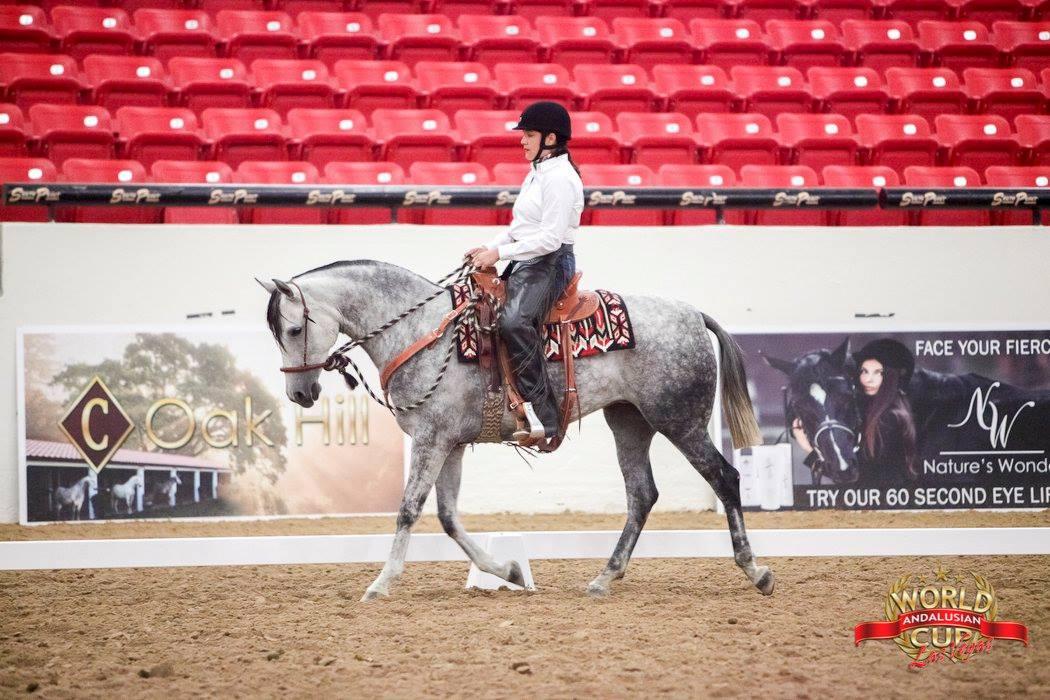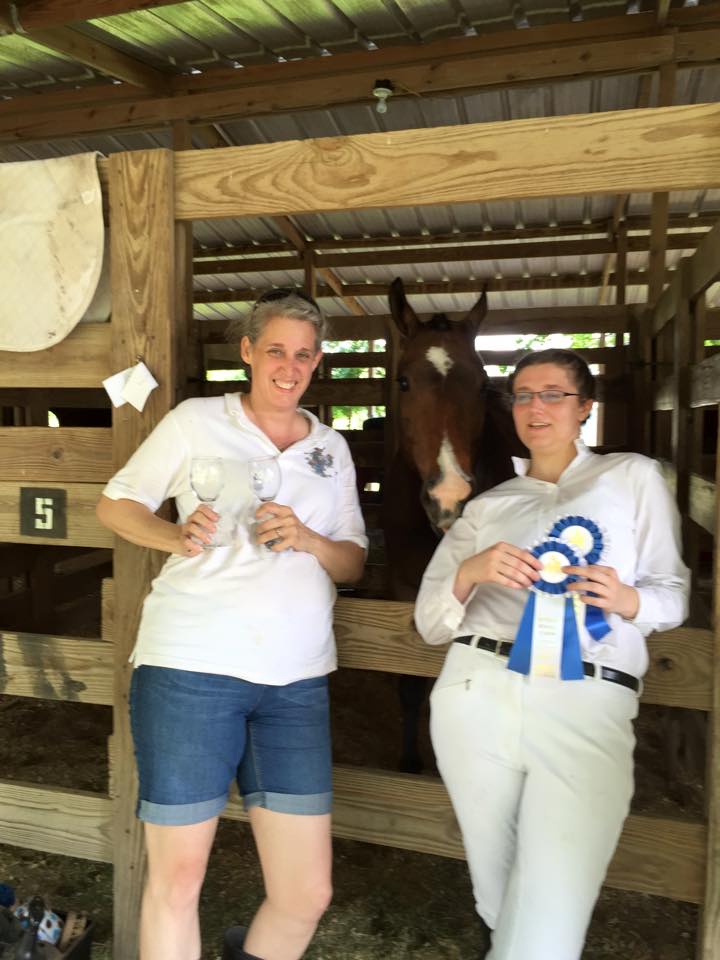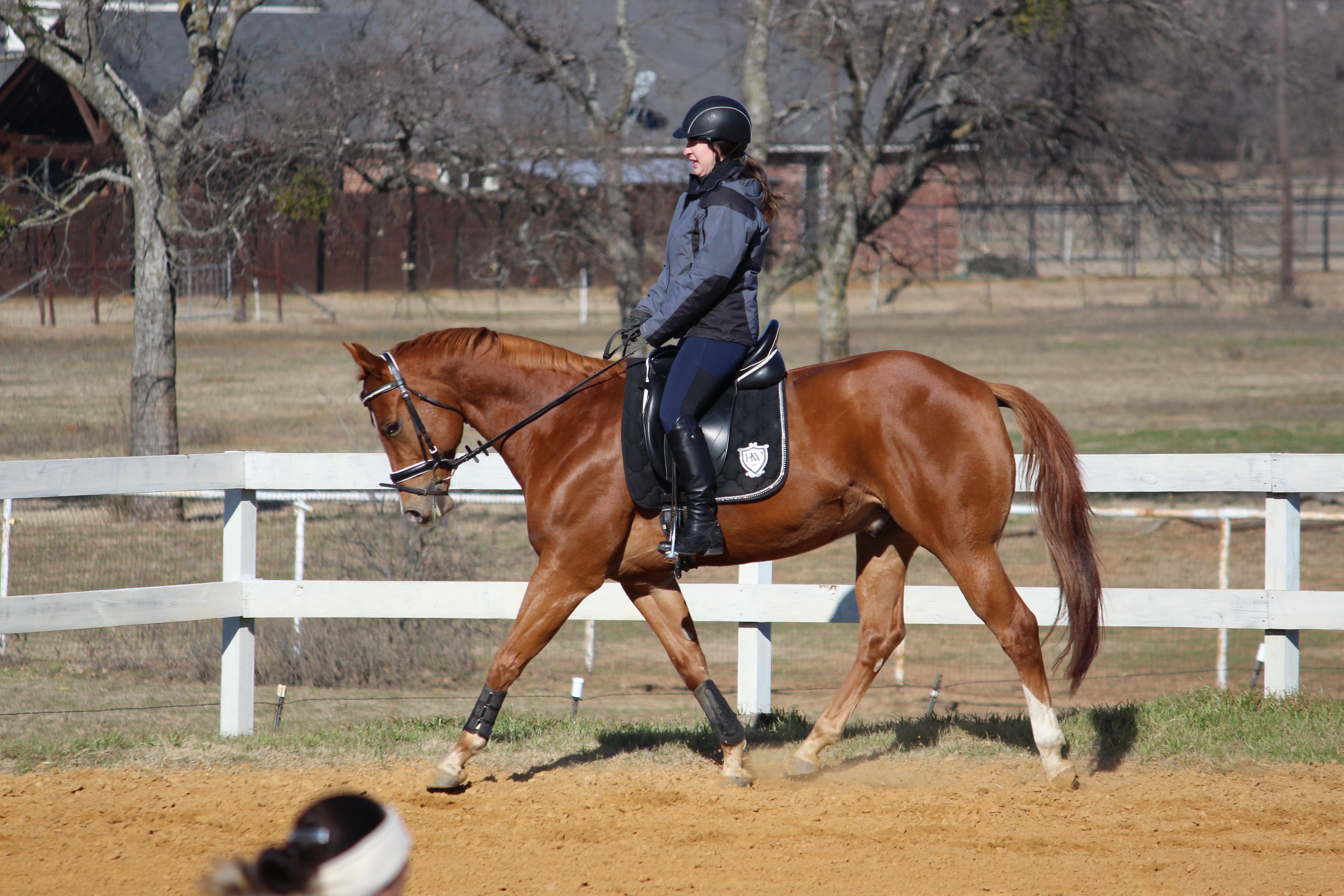 To this day I carry what I learned from you with me everywhere. Now that I am an adult, I feel like you helped me grow in a lot of ways during riding lessons that has really helped me in my new life without my dad and having to be a grown up. Thank you for your encouragement.
Hannah Kathryn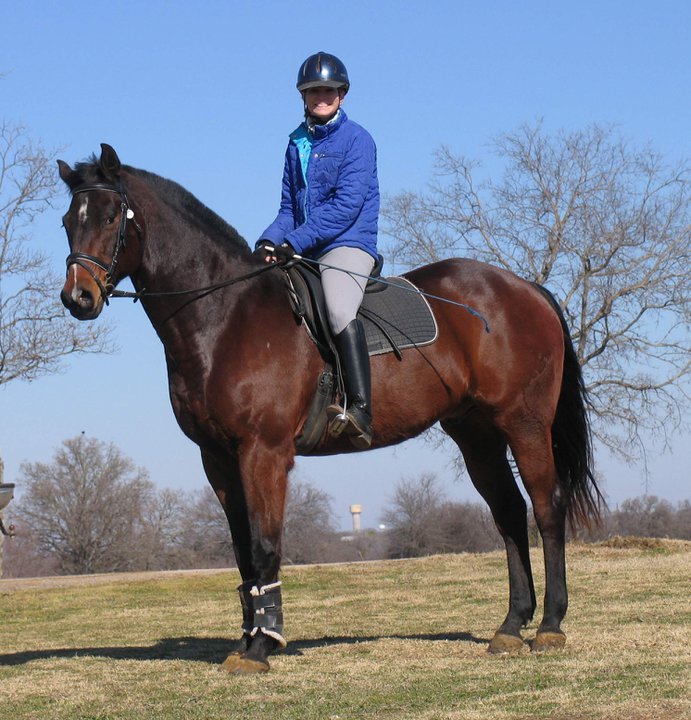 We met Mary a couple of years ago when our daughter started riding lessons. She was terrified and had our daughter comfortable and riding her first dressage test in no time.
After watching Mary with our daughter and observing her training horses I decided to send her our coming 3 year old 16.2 hh PRE stallion to get started under saddle. Mary managed to do so much with him in a short period of time I was just so impressed. We had a lot of bad weather while our stallion was with her and she made sure he stayed and got his 60 days under saddle. You will not find a better more honest trainer around. Not only am I happy to spread the word about Mary and her training program but I plan on sending her more of my horses! Thank you Mary!!
Sherry McGillard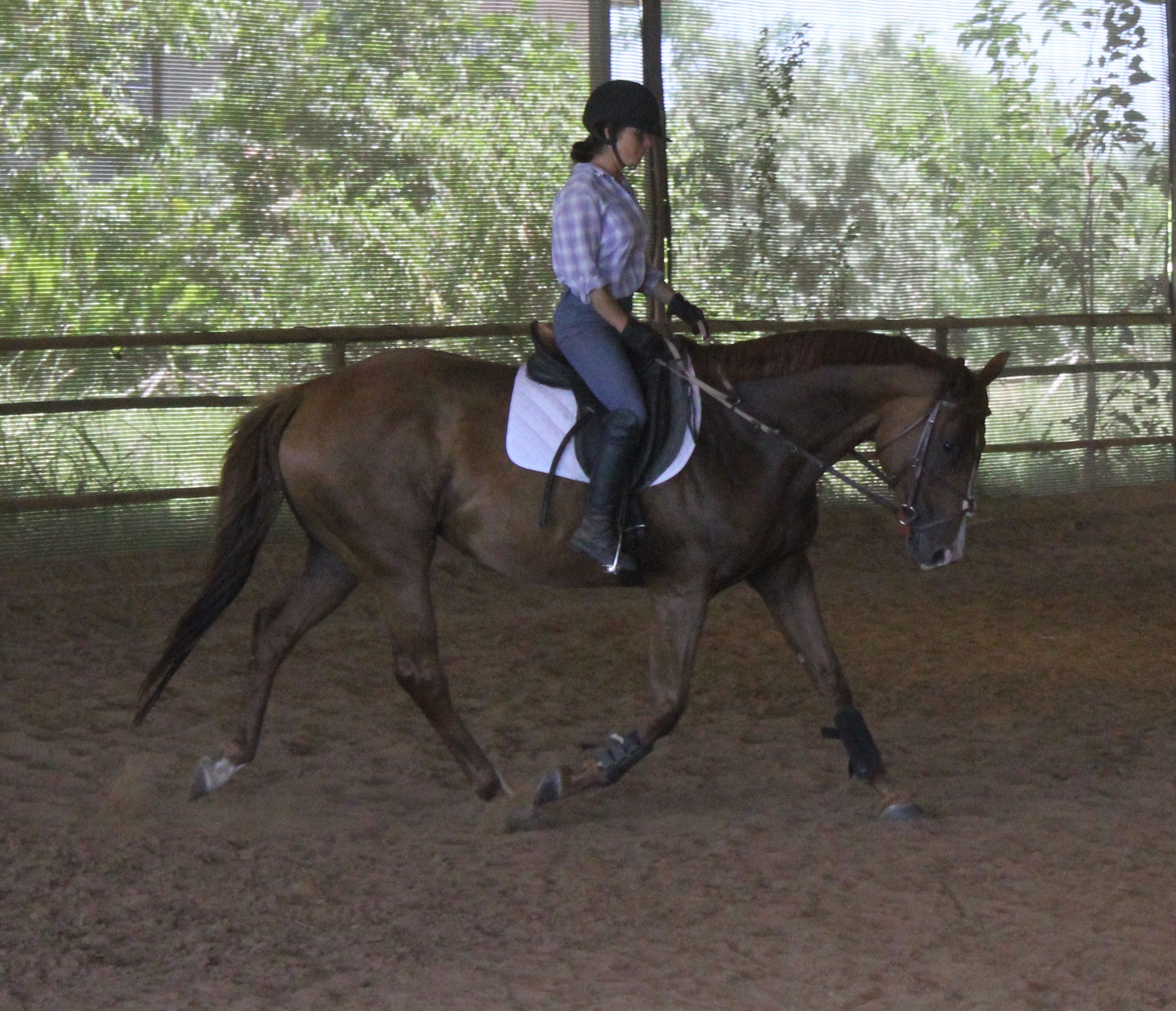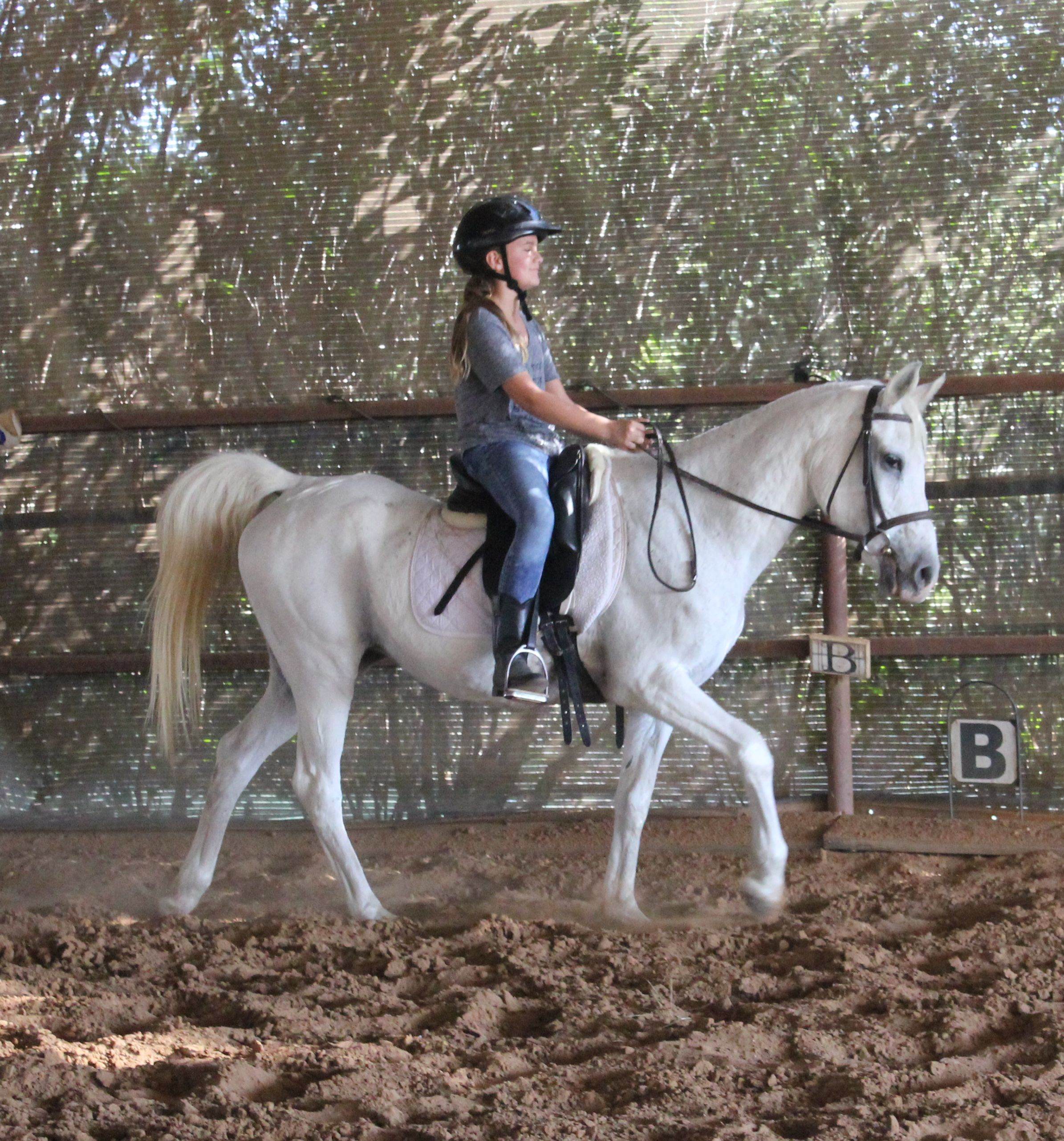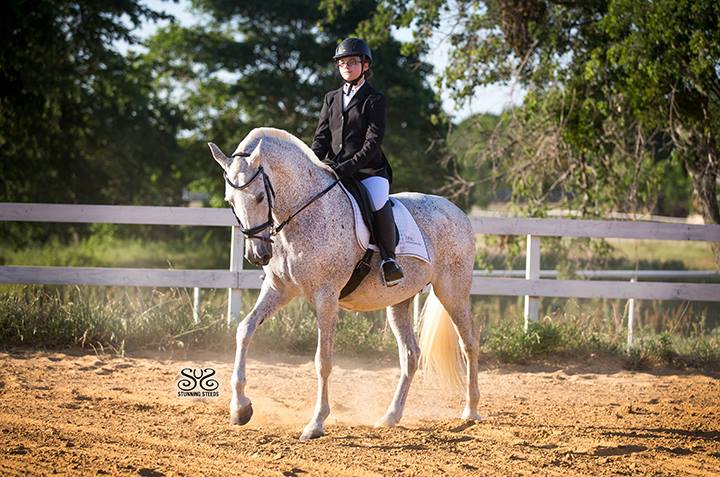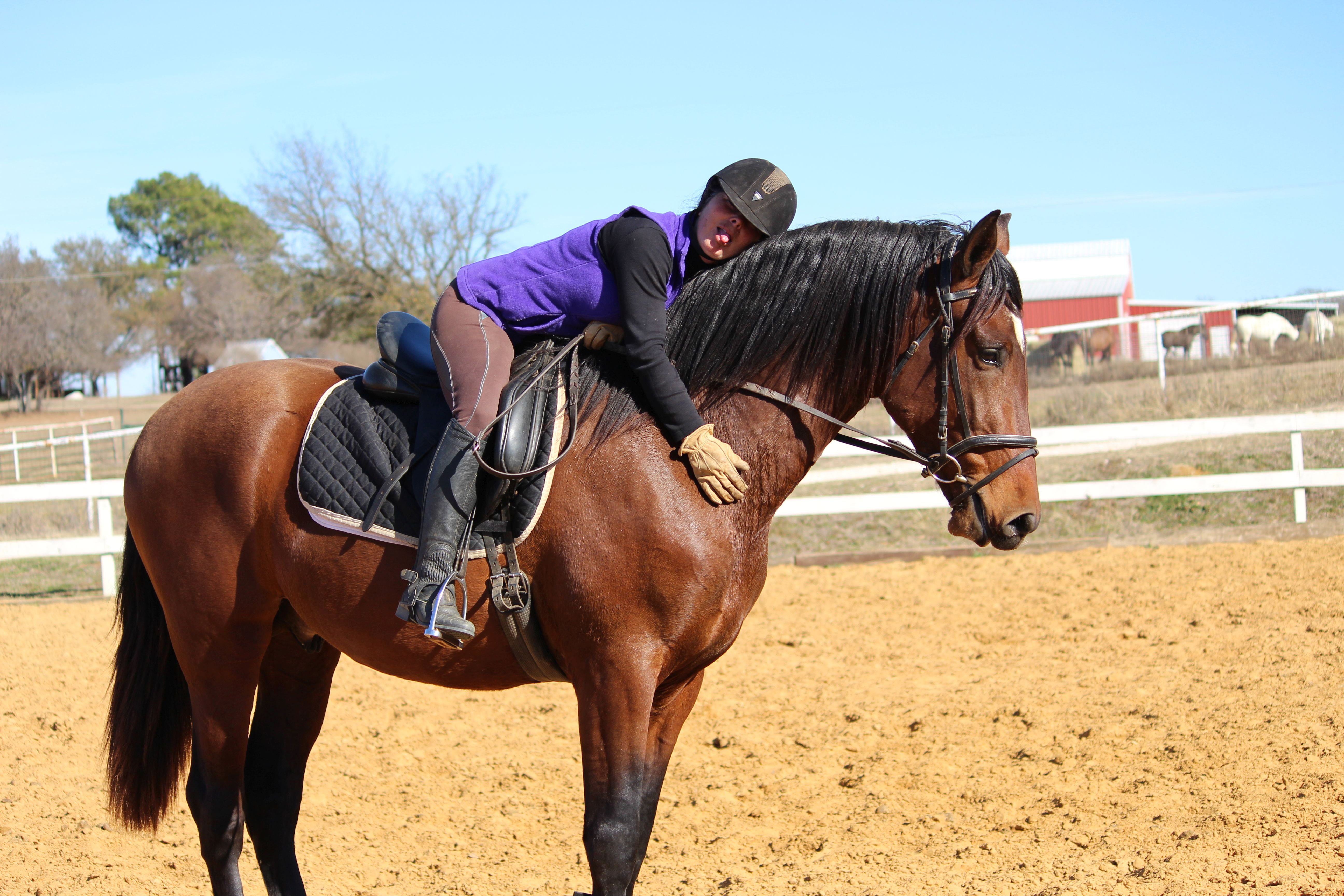 Bridled Passion Dressage
and Andalusian Farm